NEWS ALERT
CJT V6 and the Code Auto Completion extension is now launched – 8th Feb 2013

We have been very happy with how CJT has been received by WordPress users, we felt it was time to give it more power and flexibility!!! CJT has now grown to include a fully-blown editor with syntax highlighting, a code template management system with revision and backups, full assignment panel for maximum flexibility, shortcode support, plus much more.
Click for: CSS JS Toolbox V6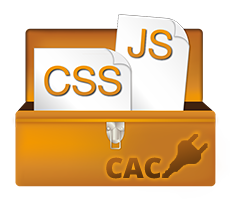 An extension plugin for CJT V6
The Code Auto Completion (or CAC) is an extension plugin for CJT V6. It is a syntax dictionary for CSS, JavaScript, PHP, and HTML that allows you to embed code automatically into the editor.
Click for: Code Auto Completion for CJT V6









CJT Free Community Edition
Version 0.8 – Uploaded Feb 29th, 2012

Hello to all you WordPress plugin fans, and welcome to our first plugin.  If you are an avid CSS and JavaScript fan, then you will really love this nifty piece of software. Our WordPress plugin provides a great deal of flexibility by allowing you to attach custom CSS or JavaScript code to pages, posts, categories, and URLs. See it on WordPress.org: CSS & JavaScript Toolbox

If you want to manually upload the plugin to your WordPress plugins section, please click the CSS & JavaScript Toolbox link below.
Format:

zip file

Title:

css-javascript-toolbox.zip

Size:

836KB

Current Version:

0.8
Key Features:
add custom reusable CSS & JavaScript to pages, posts, categories & URLs
full code template management system
insert, create, save, edit and delete code templates
add titles to code template and blocks
reuse code via code templates drop-down list
add code to header or footer
add extra code blocks as needed
default CSS/JS declarations
simple and easy UI
page/post nav icons for page preview
multilingual support
reorder, minimise & maximise blocks
ability to embedded WordPress/CJToolbox Javascript files by just checking them
jQuery Cycle and jQuery Easing included
ability to Backup and Restore blocks data
The video above has been uploaded in HD and if you have a fast connection, it would be beneficial to take advantage of the higher resolution. Simply click the cog icon, which appears when you play the video and select '720p HD' or click the square icon in the corner to enable full-screen mode.
CHANGELOG
Version 0.8
Modifying template code
Header and Footer hooks support: Select in which hook to output CSS/JS code
Blocks can be reordered
Blocks can be named
New icons and improved UI
Multilingual support: Only English translation is shipped with this version
Style overriding: Blocks order allow later blocks styles to override former blocks
Embedded Scripts: Embedded WordPress or Scripts that shipped out with CJToolbox Plugin by just checking them
Backup and Restore blocks data
Bug Fix: New blocks not toggling unless the page is refreshed
Bug Fix: CSS/JS template extra slashes problem
Bug Fix: Block deletion issues
Bug Fix: Code is not applied to the URL list except the last URL
Bug Fix: Cannot use string offset as array error
Bug Fix: Invalid argument supplied foreach() error
Version 0.2
Several minor updates and refinements
Version 0.1
Installation

After you have uploaded and activated the CSS & JavaScript Toolbox plugin, you will notice a new menu item appear under Settings in your Dashboard.
Upgrading from CSS & JavaScript Toolbox v0.3
CSS & JavaScript Toolbox v0.8 is now available in the WordPress plugin repository. If you have upgraded from v0.3, please visit CJT Bug Fix – Upgrading to v0.8 to learn how to use the error detection and clean up function to fix errors in your CSS or JavaScript code.
We hope you enjoy using our new WordPress plugin with your development work.  We do plan on developing it further with some awesomely cool updates in the near future – so stay tuned!!!
If you do enjoy this plugin and not only find it useful, but appreciate the huge amount of work that has gone into creating it, you can certainly support us by spreading the word about our plugin.
We would also love to hear your thoughts on our plugin.  How has it helped you?  How did you find using it?  And – is there anything that could make it better?  Please drop us a comment below, and thanks again for your support!
Wipeout Media Team