Visit the Teachers Companion website
Are you a teacher, tutor, or instructor?
Do you have a business providing lessons to individuals and groups?
Would you like a managment solution for all your students?
What about a system to manage all your lessons and courseware?
Do you sell or plan to sell products?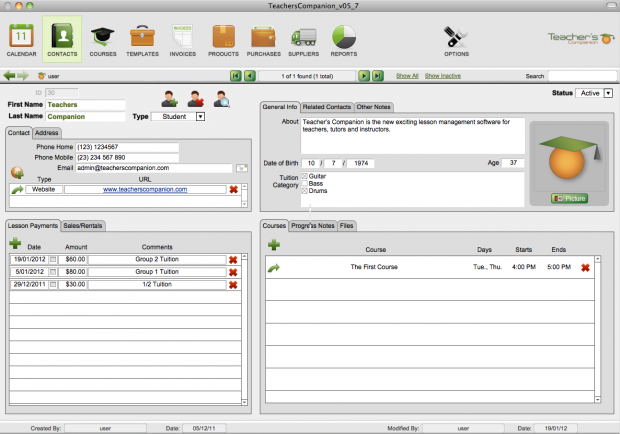 Teachers Companion lesson management software can be used in many teaching, tutoring, and instructing environments:
[one_half]
Music Tutors
Language Teachers
Maths and Science Teachers
Computer Tutors
[/one_half]
[one_half_last]
Arts & Craft Teachers
Sports, Fitness and Gym Instructors
Photography Tutors
Cooking Teachers
[/one_half_last]
Please visit the Teachers Companion website, and see for yourself how this software can help your teaching, tutoring or instructing business.